While 2015 was recently categorized as the world's hottest year on record, it was a year of rainfall extremes in Costa Rica. Guanacaste faced a historically bad drought, and heavy rainfall caused flooding in the opposite corner of the country in Limón.
The weather station at Daniel Obuder International Airport in Liberia recorded 58 percent less precipitation than normal in 2015, marking the driest year on record for the Guanacaste capital, according to a recent report from the National Meteorological Institute (IMN).
Rainfall in the northern Pacific region, which includes Guanacaste and the northern part of Puntarenas province, was 44 percent below average for the year, while in December rainfall was nearly 80 percent below normal.
El Niño played a large role in the bizarre year for rain.
"Last year's climate variation was heavily influenced by temperature patterns in the surrounding ocean waters, specifically as it relates to the intensity of El Niño and the warming and cooling of the Atlantic Ocean," the IMN wrote in its report.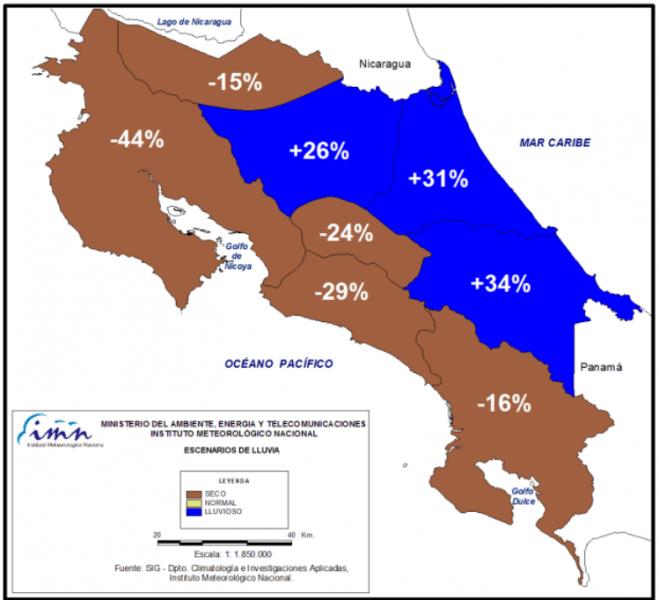 http://www.ticotimes.net/2016/01/25/drought-and-floods-costa-rica-faced-rainfall-extremes-in-2015